Velo Labs is our best-kept secret. It took over a decade to admit we even had one.
Great minds love a challenge, and this is where we take those conundrums facing our clients and us as B2B marketers and play, experiment, and innovate to see if we can craft a solution. Sometimes we get carried away, often we're down a rabbit hole, and sometimes we accept defeat but more often than not, we come up with a solution. And we do this in Velo Labs, our playground for innovation and where we explore new things that take us forward.
It is more than in-house exploration. We embrace partners and entrepreneurs supporting those with compelling ideas that solve our client's problems with angel investment, incubation, mentoring, or turning on the full power of a leading B2B agency to support your ambitions.
If you are grappling with a challenge right now or have a proposition, some tech, or a skill that you think will benefit our clients, get in touch with us here. A problem shared and all that.
AI
Challenge
How can AI help us craft B2B marketing to be proud of?
Solution
A cross-agency working party to explore how AI can support us in running the business, building better client relationships, acting as a launch pad for our ideas and creativity. Read more on our AI policy page.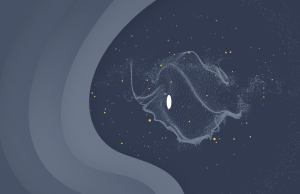 API datafeeds to build a comprehensive reporting suite
Challenge
Consolidating reporting data from different platforms is often manual and always timeconsuming. How can Google Data Studio be levered to automate this?
Solution
API led framework for integration and custom dashboard creation
Following exhaustive manipulation of the available APIs, we've been able to create new insights from common platforms, including LinkedIn, Google Display, Twitter, and Facebook, providing more than the standard reporting to supplement info from Hubspot and others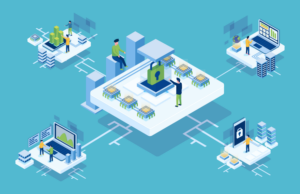 AR
Challenge
Can augmented reality replace face-to-face demos for industrial marketers?
Solution
Interactive demos of industrial manufacturer hardware you can touch and feel through the browser.
No headsets are needed. Just access through a browser or mobile phone. This use of augmented reality means you can explore an object like some hardware or a manufactured item. Complete with dynamic hot spots to call out features, or the ability to transfix it into your location, the technology provides a fun, engaging, and new way to do demonstrations without being in person. A great way to touch and feel. A product, without the product!
To experience the AR concept you need to be on an AR capable device e.g. iOS, Android.
Sustainability
Challenge
Ensuring we take a leadership stance on sustainability
Solution
Developing an extension to our company motto so that we "Do the right thing" by our people, our planet and our partners. We're now one of the first independent B2B agencies to publish there own ESG reports which can be read here.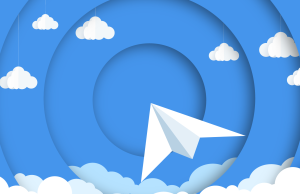 Thirst For Knowledge – virtual training and workshops
Challenge
As more insourcing of campaign activation happens, how do you lift your team's skills and keep them current?
Solution
VeloCity training program
Presently being deployed in-house for the Velo team, our VeloCity training program equips all members of the Velo team with an in-depth understanding of the principles, frameworks, and best practices to follow across branding, customer experience, and marketing disciplines.
Video booth
Challenge
How do you gather voice of the customer videos without an in person film shoot?
Solution
Video Booth portal
Gathering the voice of the customer feedback, at scale, around the world, at speed without sending a camera crew around the world is tough. So to counter it, we've built an on-demand portal so that customers can record using their webcam cameras and upload footage into a central DAM to expedite large-scale voice of the customer programs.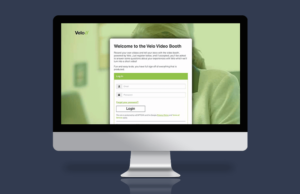 "Video in a box" 
Challenge
How do you film powerful customer success videos from remote?
Solution
"Video in a box" remote filming solution
Video in a Box is a flexible tool in our arsenal for alternative video production solutions. First, the neat kit is sent to you, complete with everything you need to conduct your video shoot. Then, we use the Cloud to review and download your footage in real-time.